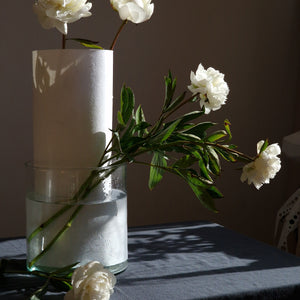 Made from cellulose fibre, washable paper is a natural and durable material derived from wood. Unlike regular paper, it is remarkably tear-resistant, water-resistant, and long-lasting.
Washable paper has a matte finish and the translucent qualities of traditional paper.
Embracing sustainability, washable paper is made from renewable resources and is biodegradable. By choosing our lampshades, you opt for a beautiful and eco-friendly lighting solution, making a positive impact on the environment.
Experience the style and conscientiousness of washable paper in our exceptional lampshades. Illuminate your world with style and sustainability by choosing our pre-assembled lampshades.