Find Your Perfect Piece and Light Up Their Smiles!
add a touch of magic to your child's space with handcrafted whimsical lighting
all products are designed and made at our workshop in Amsterdam, the Netherlands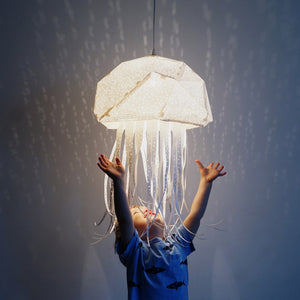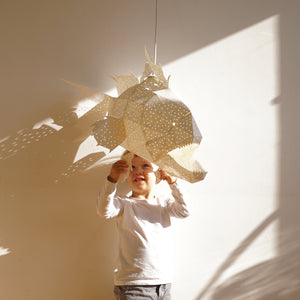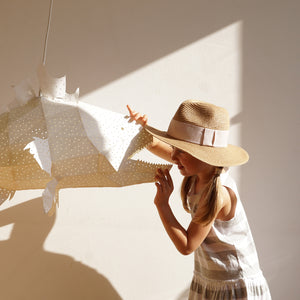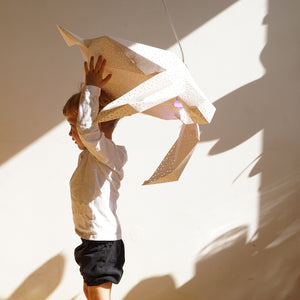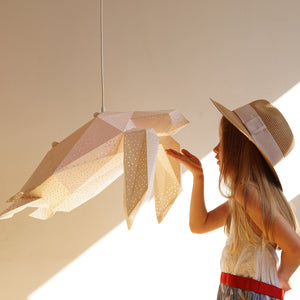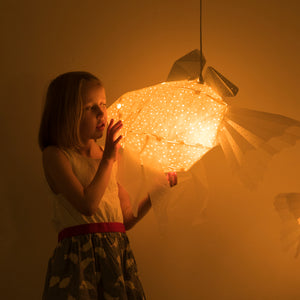 Let customers speak for us
Collection
Pendant Lights
The pre-assembled pendant lights are handmade without glue or other adhesives from a washable paper fabric - sturdy, durable and eco-friendly vegan material.
Shop now
Limited Edition Collection
Koi Fish Lights
The Koi Lights blend origami and Scandinavian aesthetics. The minimalistic yet lifelike design represents the greatly admired Koi fish which symbolises love and dedication in Eastern cultures.
The lampshades are made from non-tearable washable paper fabric and painted by hand.
Each light has a unique edition number on the tag.
Shop now
Collection
DIY Papercraft Lamps - Sustainable and Joyful Creations
Eco-friendly and fun, our DIY Papercraft Lanterns let your creativity soar.
Enjoy easy assembly with pre-cut templates, numbered edges, step-by-step instructions and how-to videos.
Craft beautiful pieces with durable paper and flat-pack designs.
Illuminate your space sustainably and embrace the joy of purposeful crafting.
Shop now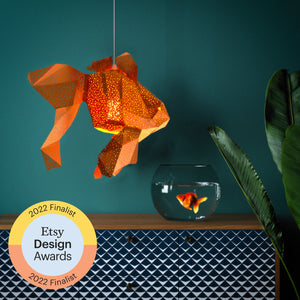 Etsy Design Awards Finalist 2022!
Our Fish Paper Lantern is an Etsy Design Award Finalist in the category of Kids. Our love for children's decor and playful designs has been recognised through this nomination to Etsy Design Award.
The design is inspired by origami art and the Chinese tradition of paper lanterns. We wanted to create a product that would not only be beautiful but also fun and easy to assemble. Our Fish Paper Lantern is a great way to decorate a child's room or nursery. It can also be used as a sea-themed party decoration. The lantern comes as a flat-packed gift pack with clear step-by-step instructions and provides a few hours of mindful activity to assemble the paper lamp.
Collection
Instant Downloads
Ignite your imagination with our downloadable papercraft patterns. Experience the joy of creating mesmerizing 3D paper sculptures. Let cardstock come to life as you follow our step-by-step guide. Embrace the intricate beauty and find assistance whenever needed. Start crafting your masterpiece today!
Shop now